Mini Circular Saw Reviews: Best Small Compact Options
Full-size circular saws can be bulky, cumbersome, and just plain overkill for many jobs…
That's where the mini circular saw comes in – the same great functionality as a standard circular saw, but at a much more convenient size.
Of course, these small circular saw aren't as capable as their big brothers – the cutting depth will be more limited, and there'll be less power available.
But what you lose in functionality you gain back in compactness and lightweight – Making the mini circular saw much better for cuts in tight spaces, or for small jobs involving light materials.
Thankfully there's also plenty of great options, and this article will help you choose the best mini circular saw for you. If you are looking for something more standard, take a look at guide to choosing the best circular saw overall.
If you want access to over 16,000 woodworking projects that give step by step instructions check out Tedswoodworking, the number 1 resource for woodworkers.
[table id=3 responsive=scroll /]
Mini Circular Saw Reviews
Makita SH02R1 – Best Choice Overall
If this saw looks a little bulkier than the other options on our list – you're mistaken!
Although the handle seems bulkier than other options on the list, the saw still comes in at a mere 3.5 pounds making it dead easy to use.
It has claimed the top spot on our list for several reasons.
It has great power, and a lot of functionality with it bevel and cutting depth adjustments.
You'll also find that the different shape of handle plays to your advantage as it provides a more stable and comfortable grip, while also allowing a better sightline of your cutting line.
And of course, there's one other huge benefits the Makita SH02R1 has over your other options…
What really sets the Makita apart: It's cordless
Yep, this is the only option on our list that's cordless. And when it comes to using a circular saw, this a huge ease-of-use boost.
The main benefits of a mini circular saw are that they're small and light, and should be easy to use in small spaces and for small jobs.
Having a messy cord hanging out of the back of it sort of ruins that benefit a little – not a total deal breaker of course, but having a cordless version lets you experience the full benefits of investing in one of these battery circular saws.
The pack comes with 2 batteries and a charger. This is great, as many cordless saws require you to buy the batteries separately.
The battery life is pretty good – but, when you have two batteries to hand this doesn't really matter anyway. You can charge one while using the other.
Ease-of-use with the Makita SH02R1
Being both cordless and a mini circular saw means that the Makita has a great setup for ease of use from the very start.
There's a great handle, making it very easy and comfortable to get a good firm grip of this saw and get great results with your cuts.
Beyond that, Makita also makes everything else dead easy to use.
There are locking mechanisms for bevel and height adjustments that are easy to set and tighten in place. They work just as you'd expect them – easy to loosen, accurate when you set them in place, and easy to tighten and lock down.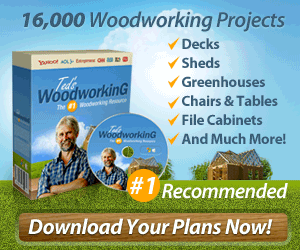 You've also got a great line of sight to the front of the saw, so you'll easily see your cutting line and be able to straighten it up in the guide notch of the base.
And of course, the 1,500 RPM motor produces enough power to make for clean and easy cuts through a variety of materials.
Great functionality
One drawback of the Makita SH02R1 is the somewhat limited cutting depth.
With a max cutting depth of 1 inch, this is a bit narrower than some of the other options on our list.
Depending on what you'll be cutting, this could be an issue for you – if that's the case, you'll want to consider a different mini circular saw from our list.
But with that said, it isn't a huge issue. Most other options come in with a max cutting depth of only slightly deeper with 1-11/16 inches.
Aside from this slight limitation, the SH02R1 is a very capable saw.
We've already talked about the powerful 1,500 RPM motor – and frankly, it does exactly what it says on the tin. There's enough power to deal with a host of materials, and this saw should certainly make short work of standard stock that's less than an inch thick.
In terms of other materials, the Makita will easily handle plywood, MDF, pegboard, particleboard, melamine, drywall, and more.
Adding further to the functionality you also get a full 0 to 45-degree bevel range, thanks to the tilting base on the saw.
Overall, the Makita is a very capable compact circular saw that's not only lightweight and compact but also powerful and versatile enough to provide quality cuts across a range of materials.
Accuracy
Makita has been making tools for a long time, and they surely do understand the importance of accuracy with their saws.
Whether you're a professional, homeowner, or hobbyist – accuracy will always crucial to getting great results from your saw.
As is to be expected from such an experienced manufacturer, the saw is very accurate out of the box.
The blade alignment will be spot on, and you'll also have the dead accurate measurements for cutting depth and bevel settings. Of course, you'll want to couple the Makita with the best circular saw blade for the job at hand.
These things are only part of what makes a saw accurate, though.
The other part is the user – you can have a laser accurate saw, but if you as the user can't cut straight then it won't be the fault of the saw.
The Makita is very easy to use, as covered in our above "ease-of-use" section – And this has the side benefit of making it easy to not only use, but use accurately.
The great sightline to your cutting line, for example, makes it easier to see where you're cutting and therefore easier to keep the saw cutting straight along your line – making for improved accuracy.
Similar things can be said about the easy-to-hold ergonomic grip handle, and the general light weight of the saw as well.
In conclusion, the Makita is…
A great choice for both professionals and hobbyists or homeowners who need a powerful and accurate yet lightweight and compact circular saw that can tackle a range of materials with ease.
Makita is an old and famed power tool manufacturer, and all their experience really shines through with this saw. As well as doing everything a mini circular saw should do well, the SH02R1 has the major additional advantage of being a cordless circular saw.
Although it is also more expensive than the other options on our list, it is frankly straight up better – most of the extra cost is due to the fact that it's cordless.
If you consider that extra cost an investment, you'll find that it pays you back in extra convenience every single time that you use your new saw.
You also get a 3-year warranty on both tool and batteries from Makita – so you can cut in confidence, knowing your investment is protected.
Click here to read user reviews on Amazon.
The other options
Being the most expensive option on our list, the Makita, of course, won't be for everyone.
We have chosen a number of other great mini circular saws that are also great choices, if you don't like the look of the Makita for some reason.
Dremel SM20-02
The Dremel SM20-02 is our number 2 option – it's generally a bit cheaper than the Makita, but its biggest benefit is the compactness. This saw is tiny, and so simple to use.
It's not as capable as the Makita however, with a smaller cutting depth and no bevel option.
But if you're after a super compact circular saw that'll handle a variety of materials, check out the Dremel.
Click here to read user reviews on Amazon.
Rockwell RK3441K, Genesis GCS545C, and Worx Worxsaw
These are the next three entries on our list, and they're the mid-tier options.
The Rockwell, Genesis, and Worx mini circular saws are quite capable, with impressive cutting depths and bevel ranges.
They're also designed to be lightweight and easy to use.
And, being the mid-tier options, they're also a lot cheaper than both the Makita and the Dremel.
Of course, with being cheaper, there are also some downsides.
They're corded saws, of course. And in general these three manufacturers aren't as well known as Makita – so, you can expect the product to be of a slightly lesser build quality.
Indeed, if you check out the reviews for each of these saws, you'll see that there's just a few persistent issues that get mentioned over and over again.
But, there's nothing major – these compact circular saws will get the job done and they're cheaper than the top tier choices we've listed.
So if you're on a budget, definitely look at these three small circular saws.
Conclusion
We've included a range of different mini circular saws in this article, to help you find the best mini circular saw for your needs.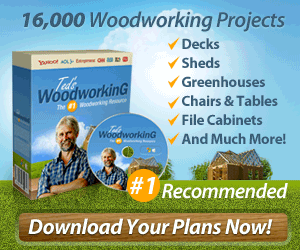 If you're not on a very tight budget, we highly recommend the Makita SH02R1 – it just does everything right and makes it easy for you to get great results (and easily!) every time.
The Dremel is a great choice if you're looking for a more compact circular saw for small jobs on a variety of materials. Skilsaw SPT77WML-0 might be another one that could do the job easily for you.
And, if the price is a concern then you should stick with the Rockwell, Genesis, or Worx mini circular saws as they're a great combination of quality, functionality, and affordability.